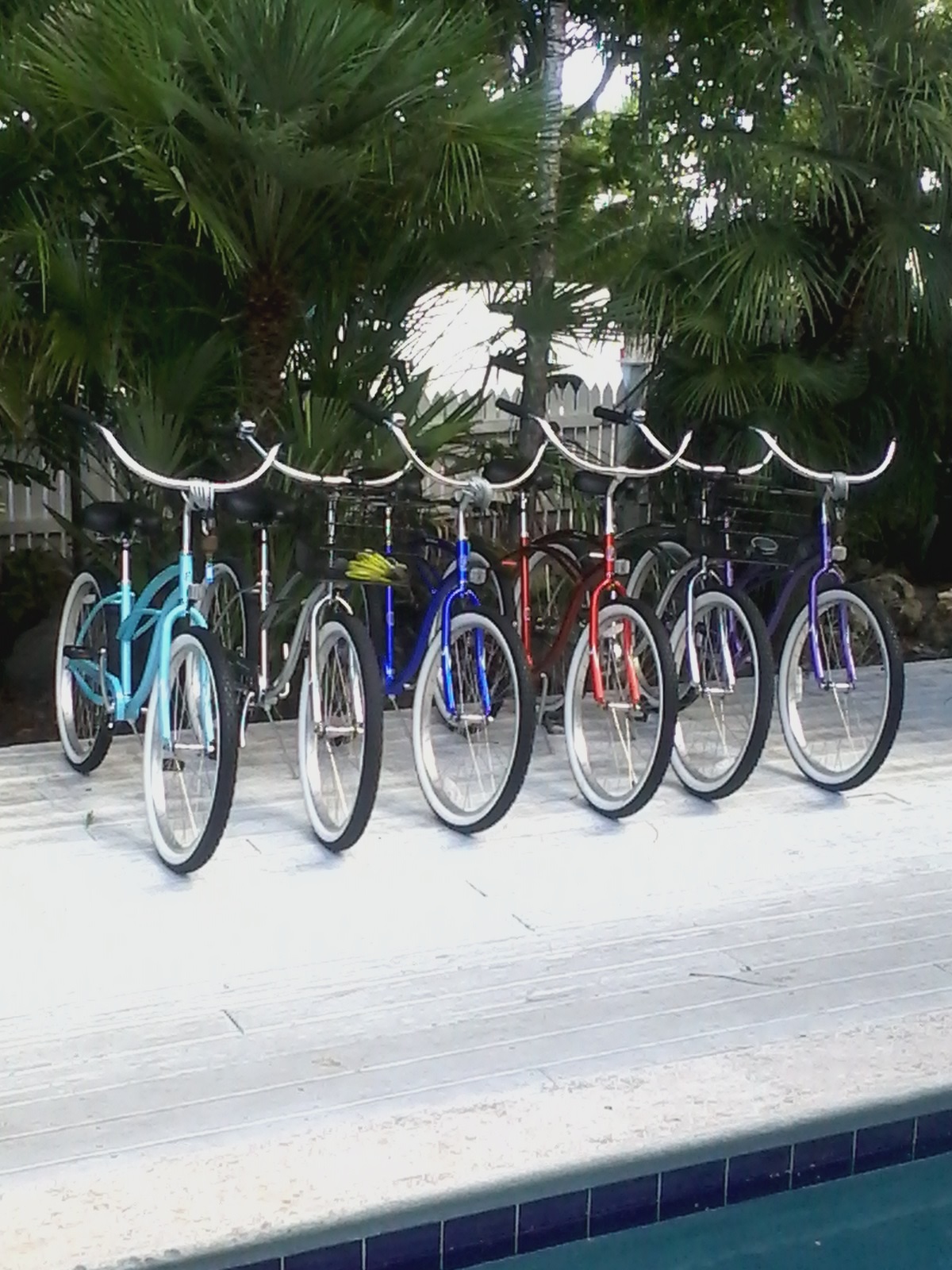 Key West Beach Cruisers
New this season…
We have purchased new men's and women's 'beach cruiser' bicycles, which are available to our quests staying on the property.
Besides the obvious – 'EXERCISE', bicycles are an excellent and very efficient way to get around the island.  Remember that the island of Key West is only two (2) miles wide and (4) miles long ( …and Old Town is only about one (1) square mile).  Bicycles can be parked almost anywhere on the island for any length of time at no cost; and they do not require a car parking space. Almost all City on-street parking spaces are either metered, or require a 'resident' (local) parking decal, which can be purchased from the City.  Besides the frustration of trying to find a car parking place in Key West, if the car is parked illegally, or the parking meter expires, a City of Key West parking ticket will cost you – and/or your car may be towed.  Not a good experience when you are on vacation and trying to relax
All of our bicycles have baskets, which make trips to the local grocery store, easy and practical.  In addition, our bicycles have lights for night riding to and from dinner, locks, and bells.